1. Sign-up
How to create a new account on Vibuma?
Step 1: Sign up an account
Choose your role on Vibuma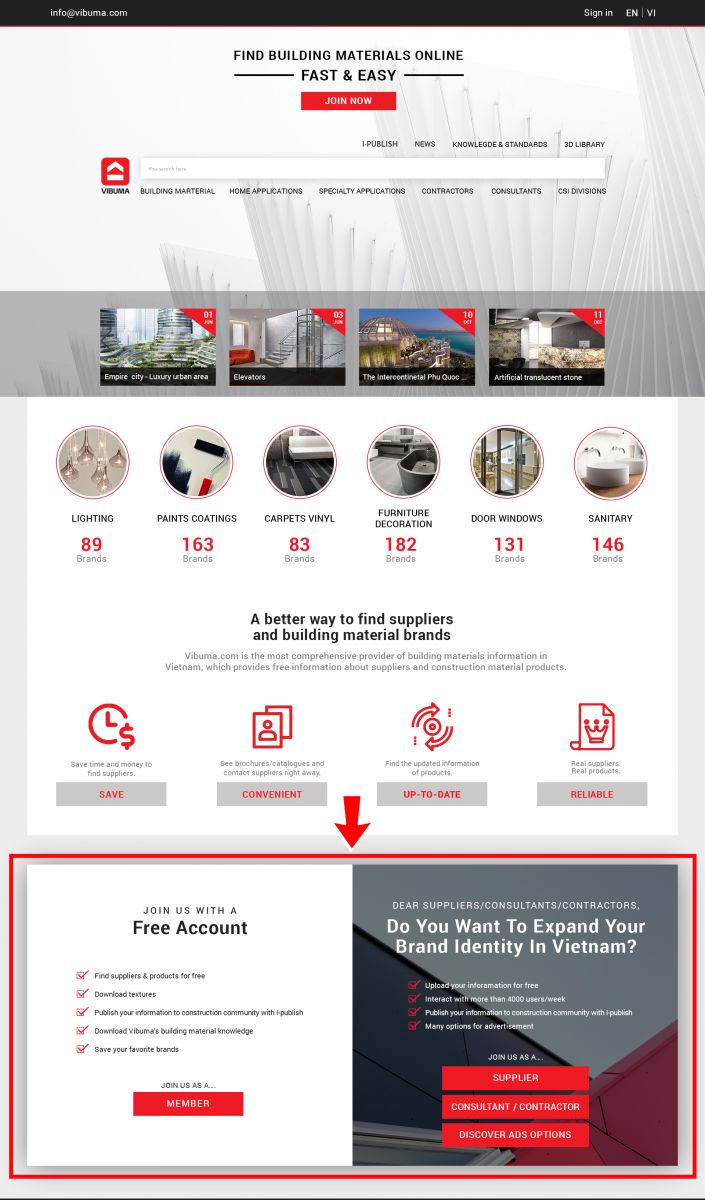 Fill in your information "Full Name", "Email (will be your username)" and click "Sign up"
Step 2: Verify account
A verification email will be sent to your registered email to verify your account. Check your inbox and click "Confirm now" to activate the account.
Note: There are 7 steps to finish your registration on Vibuma. You need to complete all 7 steps otherwise you will not be able to activate your account.
​
Can Vibuma deactivate your account?
Yes, we can. Vibuma may limit, suspend, or deactivate your account as outlined in our Term of Use – Activity Restriction.
Your account may be temporarily deactivated if we find any attempt in logging in to your account with wrong passwords more than 3 times. If you forget your password, please reset your password at Forget Password. If there is someone trying to log in your account without your permission, please let us know and follow these steps in the email you received to reactivate your account.
How to sign up in Vibuma?
If you don't have a Vibuma account yet, go to http://vibuma.com/supplier and follow these steps to sign up in Vibuma.
You have to use your working email to create an account in Vibuma. Signing up and creating a Vibuma account is totally free.
After signing up, be sure to complete your account information before publish it.