Vietnam's Hospitality Real Estate – Time to rebuild
On the 26th of April, Savills Hotels hosted Meet The Experts, the largest hospitality and real estate conference in Vietnam. More than 20 speakers led lively discussions with almost 500 senior industry professionals, developers, and hotel owners.
On the 26th of April, Savills Hotels hosted Meet The Experts, the largest hospitality and real estate conference in Vietnam. More than 20 speakers led lively discussions with almost 500 senior industry professionals, developers, and hotel owners.
2022 Meet The Experts Conference
As the market begins to see signs of recovery, the theme of the conference was "Vietnam's Hospitality – Time To Rebuild". The conference acted as a support platform, connecting international expertise and local resources to address the challenges and opportunities within the industry during this fragile time. Various topics were discussed, including how Vietnam's hotels are performing, demand recovery, obstacles to sustainable development, new products such as urban branded residences and wellness resorts, and design trends.
The recent easing of travel and border restrictions meant many city hotels had increased demand. According to STR's representative, occupancies are still lower than in 2019, however, room demands are slowly increasing. Resorts are still in a fragile position, especially in destinations that were heavily reliant on foreign arrivals, like Da Nang and Nha Trang. In the first quarter, occupancy was only 20%, with rates nearly 20% less than the 2019 market average.
Before Covid-19, Southeast Asia was one of the world's most popular travel destinations, with Vietnam experiencing a steep annual increase in domestic and international tourism. In 2019, the country had its fourth consecutive year of double-digit growth. Lockdowns, closed borders, and social distancing changed that in a matter of months, with devastating repercussions for Vietnam's tourism industry.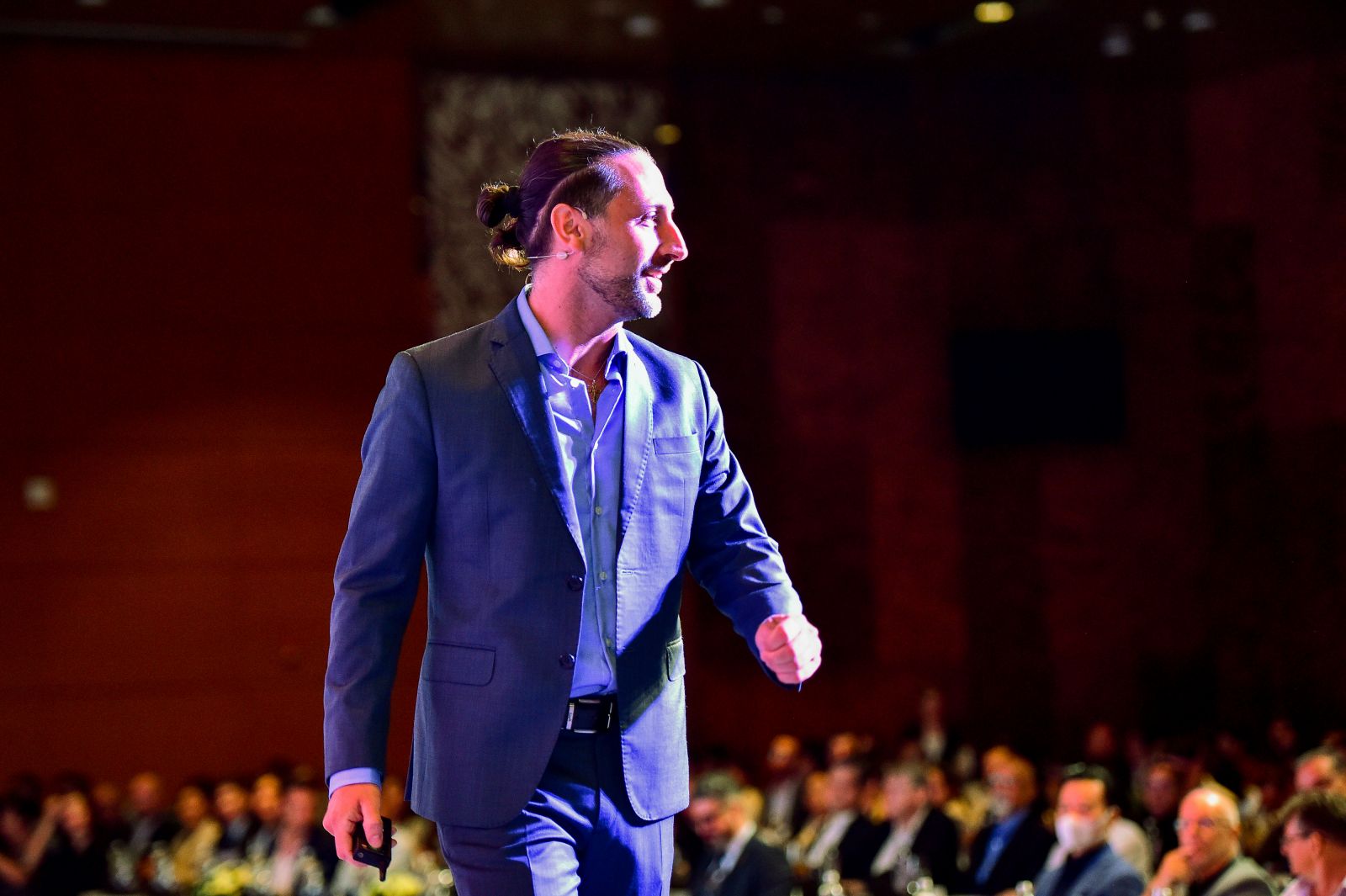 Mr Mauro Gasparotti, Director, Savills Hotels APAC
Mr Mauro Gasparotti, Director of Savills Hotels Asia Pacific, who hosted the Meet The Experts conference, shared, "In early 2022, travel demand started to increase again, with people now willing to move across borders. Vietnam has also loosened its entry requirements. It is in a perfect position to capture demand from Asian travellers, who are eager to make up for lost time and travel again. Hotels in big cities have seen surges in demand from foreign visitors in the past few weeks. Although rates and occupancies are still lower than pre-pandemic levels and neighbouring countries, they are increasing.
Demand and the large new supply might put pressure on recovery. In the next three years, the number of branded properties will double, jumping from 127 properties to 261 in 2025. This will lead to increased pricing pressure in some destinations and a human resource shortage within hospitality across the whole country."
At the Meet The Experts conference, several speakers discussed the growing demands for sustainability by local and international travellers. Increasingly, people want hospitality projects that care for the environment, local culture, and local communities. To give their projects a competitive advantage, developers should focus on sustainability. The panelists discussed emerging destinations like Quy Nhon or Phu Yen, which will see increased investor attention. These destinations offer outstanding beaches and a strong local culture, which cater to the demands of international travellers.
Condotels and second home villas remain key within Vietnam's hospitality scene. According to Savills Hotels, 16,000 condotels and second home villas were launched in 2019, but less than 4,000 entered in 2021. This year, more than 8,000 units will be introduced, almost half of which will be from international hotel brands.
As socioeconomics and demographics change, buyers have become more sophisticated. Previously, buyers largely focused on price and capital gains, but now want well-rounded products with good management structures. As such, branded residences are increasingly popular and could greatly benefit developers. This is as the brands bring expertise, a good reputation, and credibility to a project.
Speakers were discussing about Branded Residences at 2022 Meet The Experts
Ms Carolina Fagnani, Senior Director of Development - Southeast Asia and Pacific, Radisson Hotel Group commented, "As with all transactions, due diligence is required to minimise risks with an appropriate structuring process complemented with robust market research. The success of the operating branded residences does encompass working alongside a reputable brand or operator with a bespoke legal framework to manage the product and operations. With rental pool contracts and branded residences in coastal destinations, benefiting from a good investment would warrant ensuring the right brand fit with unique experiences and facilities. As an emerging market, investors in Vietnam would benefit from a perspective of an early adopter advantage, where there is increased value as the country drives development".
In Vietnam, branded residences are concentrated in resort locations. However, branded residences are predominantly urban in other parts of the globe. Internationally, branded products are often high-end condominiums and villas in major cities and are owner-occupied. Underpinned by the country's robust economic growth and the rising incomes, Vietnam's real estate market expects the presence of urban branded residences in Ho Chi Minh City and Ha Noi, whose developments are attached to globally acclaimed brands. Mr Gibran Bukhari, Head of Sales at Masterise Homes, said, "Branded residences have great potential in Vietnam and urban branded residences is gaining ground. Masterise Homes is proud to be the developer of the largest urban branded residences portfolio in Southeast Asia, with Grand Marina, Saigon (dual branded, Marriott and JW Marriott), The Ritz-Carlton Residences at The Grand Hanoi, and The Rivus, a branded villa project designed by Elie Saab. Although the concept is emerging in Vietnam, buyers have quickly adopted branded residences for its trophy status and enduring value, whose attributes include brand association, location and view, design and construction quality, and professional management. A century of history has proven the timeless value of branded residences, and their value will increase over time."
Speakers also discussed the risks that the Vietnamese hospitality sector might face, including hyperinflation, rising energy costs, human resource planning, and even the possibility of new Covid-19 variants.
WeHub Vietnam and Savills Hotels would like to thank our event partners, Masterise Homes, VinHMS, Ly Gia Vien, VietCeramics, and Radisson Hotel Group, as well as all the developer representatives and senior industry professionals. WeHub Vietnam looks forward to the next Meet The Experts event in Hanoi, where industry stakeholders can stay connected and gain useful insights from senior professionals.
For any other enquiries, please contact:
Pham Thi Thuy Nhung (Ms.)

Head of Marketing and Business Development

Savills Hotels Asia Pacific

T: +84 934 345 630

E: pthithuynhung@savills.asia

Tu Thi Ngoc Thuy (Ms.)

Marketing Manager

Savills Hotels Asia Pacific

T: +84 903 898 450

E: tthingocthuy@savills.asia
Others:
We will have experts' opinions on hotel performances and reopening plans, how we can learn from Thailand's reopening, latest trends including Metaverse, contactless devices in hospitality industry and design trends. Then we will also go through some destinations in Vietnam such as Da Nang and Mui Ne and have a talk on hospitality education!
More